Kashmir is a flourishing land, whether it is green pastures with grazing sheep and cattle in the summer or the lovely splendour of falling maple leaves in the fall. But there is something more special that awaits the traveller in winter. Offbeat locales, untouched by tourism, quaint hamlets and blankets of thick snow invite you to a wondrous wonderland in this fascinating valley!
One is spoilt for choice when it comes to Kashmir. There is a long list but we bring to you the most offbeat out of them all for a perfect holiday sans the crowds and touristy things. A memorable winter vacation is what we guarantee with the undiscovered places and ultimate solitude and serenity. Here is a list of the places that deserve to be on your Kashmir winter itinerary. 
Aru Valley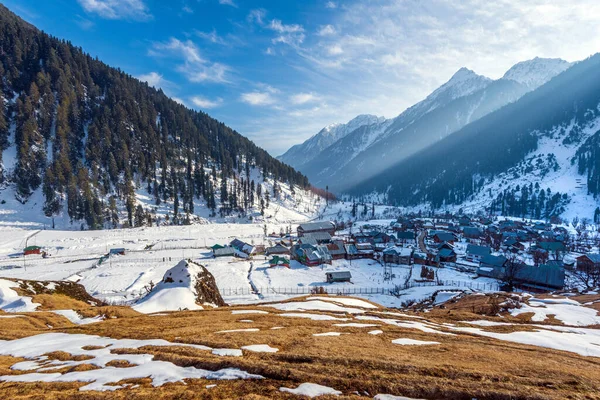 Winter scene in Aru valley
Pic credits: depositphotos.com
Situated in the Anantnag district of Kashmir lies a beautiful valley boasting clear blue skies, impossibly beautiful meadows and the meandering Lidder river that will simply make you fall in love with the place. Aru valley also serves as a base camp for the Tarsar-Mansar Trek and the one to the Kolohoi glacier as well, other winter sports that one can enjoy here are heli-skiing and skiing. 
Ski your way away at Aru valley for an amazing adrenaline-pumping and exhilarating experience. 
How to reach Aru Valley
By Air
The nearest airport is the Sheikh-ul-Alam airport at Srinagar which is 104 km away from the valley. Taxis are available on hire for the onward journey from the airport. 
By Rail
The nearest railway station is at Udhampur which is close to 200 km from the Aru Valley. Taxis and shared cabs are available on hire from the station. 
Lolab Valley
Lolab valley falls in the Kupwara district of J&K and stands for the 'Land Of Love And Beauty'. The three valleys that form the Lolab valley are called Potnai, Brunai and Kalaroos valleys. Lolab is known all over for lush fruit orchards, springs, and sprawling rice fields that invite you to this combination valley galore. Dense pine and fir forests are also home to many ancient springs. Lolab valley is also known as the 'fruit bowl' of Kashmir owing to the cherry, apple, apricot and walnut trees here that are a sure treat! 
There are many natural landmarks that the valley has, like the caves of Kalaroos. Many Himalayan wild animals like Himalayan black bear, snow leopard, musk deer, ibex, markhor, and Himalayan brown bear have their home here. 
How to reach Lolab Valley
By Air
The nearest airport is Sheikh-ul-Alam airport in Srinagar which is at an easy distance of 70 km. From there, cabs are available on hire for the 2-hour journey to the valley. 
By Rail
The nearest railway station is at Sopore which is around 60 km away. It takes almost 2 hours to travel by taxi to reach Lolab valley from Sopore railway station. 
Baisaran Valley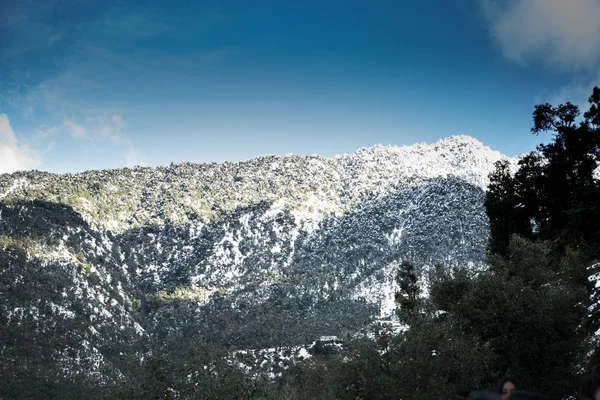 Panoramic view of the Baisaran valley in Kashmir
Pic credits: depositphotos.com
At a small distance of 5 km lies the Baisaran valley in the Anantnag district. Beautiful meandering meadows and lovely dense pine forests surrounded by snow-sprinkled peaks make this valley a heavenly set scene. 
The valley also happens to be a camping spot for those trekking towards Tullian Lake. There are many other places nearby the valley for exploration like Deon valley point, Old Pahalgam village, and Kanimarg. 
How to reach Baisaran Valley
By Air
Srinagar airport is the closest airport around 95 km away. From there, cabs on hire are available to travel and reach Baisan. 
By Rail
The nearest railway station to this valley is the Udhampur railway station which is at a distance of around 220 km. From the station, cabs are available for hire to travel by road. 
Poonch
Snow-covered locales in Poonch
Pic credits: offbeatracks.com
One of the offbeat and unexplored places in Kashmir for a superb winter experience is Poonch. Covered in a thick snow cover in the winter months, this village has some fabulous settings with panoramic sights to behold! The valleys and meadows make for the most romantic and scenic setting covered with snow. 
Most of the lakes of Girgan Dhok are partially frozen in the wintertime in Poonch and therefore, trekking and sightseeing can be enjoyed in the best way. For a relaxed time, it is also a good idea to sip on some freshly brewed kahwah here. 
Chatpal
Snow blanketed landscape in Chatpal in Kashmir
Pic credits: offbeatracks.com
The tranquil and serene village of Chatpal is an unexplored paradise that falls in the Shangus district of South Kashmir, perfect for a getaway from touristy crowded places, this place flaunts lofty mountains, and pristine waters meandering through the village giving it an air of calm and peace. 
The untouched natural beauty here is indeed attractive and is sure to give you a memorable experience for life! Spend some time here in the lap of the Himalayas in the winter season and get to see the local routine of the villagers. Nature walks and woods around Chatpal make for the best way to explore it completely. Since the village is devoid of electricity, it makes the whole experience all the more remote and offbeat! Imagine the digital detox you'll have! Amazing, isn't it?
Experience the remote village of Chatpal for a perfect winter getaway and an offbeat holiday. 
How to reach Chatpal
By Air
The nearest airport is Srinagar which is at a distance of 88 km from Chatpal. From the airport, cabs are available on hire to travel to Chatpal, the journey will take about 4-5 hours.
By Rail
The nearest station to Chatpal is Jammu Tawi which is 222 km away from Chatpal. Cabs are available to hire from the railway station to reach Chatpal. 
Sinthan Top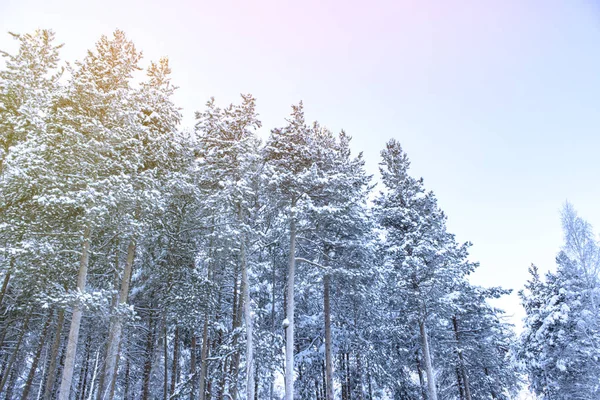 Pine forests in Sinthan valley in Kashmir
Pic credits: depositphotos.com
Dazzling views await you at the Sinthan Top which is situated in the Kishtwar district of Kashmir. Whether it is the admirable snow peaks, spectacular valleys or unscathed beauty of pine and deodar forests, this place is rich in flora and fauna and has gorgeous streams that make stellar landscapes all around. There is so much potential in this area, whether it is the valleys of Marwah, Chhatroo, Dachhan, Paddar and even Warwan where one can have a perfect holiday adept with adventure, pilgrimage, and village tourism. 
Due to less road connectivity, this place is unspoiled and an unexplored territory with alpine pastures, cattle and sheep grazing on meadows and the whole scene just looks like wallpaper! This is one place in Kashmir which sees snow even in the summer months of April and May. This is a very exciting and thrilling experience for all travellers to have snow fun all year round here. 
Sinthan Maidan, at the foot of the Sinthan Top, has unending slopes and lush meadows which is an ideal setting for activities like horse riding, paragliding in the summer and skating and skiing in the winter among many others. 
Perched at 12,415 ft ASL, one literally feels on top of the world after reaching Sinthan Top. Meditate here, absorb the charming hues and just revel in the fascinating and mystic splendour that this place is. 
Sinthan Top is a superb addition to your Kashmir winter itinerary for amazing snow fun and some spectacular views your camera will get tired clicking!
How to reach Sinthan Top
By Air
The Sheikh-ul-Alam Airport is well-connected to all the major cities in India and is the closest airport to Sinthan Top. From there, hired taxis are available to travel and reach here. 
By Rail
Srinagar has no railway stations operational. The nearest station is Jammu Tawi at a distance of 290 km. From the station, cabs are available on hire to cover the distance in a 7-8 hour journey. 
By Road
Srinagar is accessible via road by the Srinagar-Leh highway during the summer months from May to mid-November and alternatively through the Manali-Leh highway from April to June. 
Best time to visit Sinthan Top
April through September are the ideal months to visit Sinthan top as in the winter, the place sees heavy snowfall and becomes difficult to access. But still, we would advise to venture out till October and March months as well. 
Offbeat is what the winter trip to Kashmir will reek of, everything about a snow getaway to the winter destinations is surreal. It really is an experience of its kind. And what better place to experience the wonder of a winter wonderland than the charismatic Kashmir valley? We are going, what about you?