Kashmir has been described by umpteen adjectives and synonyms pertaining to enchanting natural beauty and rightly so, every part of this paradisiacal land is magical. From the moment you set eyes on Kashmir, you are sold to the views, the tranquillity and the whole feeling of being in Jannat!
This time we have something exclusively curated by offbeat Tracks just for you! We bring you the most offbeat list of locales that are sure to take your breath away!
So feel the privilege and come take a trip to the heavenly crown of our motherland- the very charismatic and glorious Kashmir!
1. Watlab
The true essence of Kashmir resides in Watlab and this is a good enough reason for everyone to pay a visit here. As you get out of the touristy areas of Kashmir, nature will expose admirable hues that will pull you with so much mysticism that it'll be impossible for you to do anything but heed. 
Natural beauty and a hilltop Muslim shrine are what Watlab is known for. The shrine was built to honour Baba Shukurddin. You get a brilliant view of Wular Lake from the hilltop and it is a panoramic scene! The local villages surrounding the lake make the whole picture more scenic and fascinating. There are paddy fields and apple orchards all around for that splash of colour! 
Check out the untamed natural beauty of Watlab and be mesmerised by Kashmir's charisma. Experience a whole new wondrous world with us!
You will experience a divine touch of spirituality here. The aura of the place is to be seen and felt to be believed. The hilltop views of the Wular lake which is the largest freshwater lake in the whole of Asia will simply amaze you!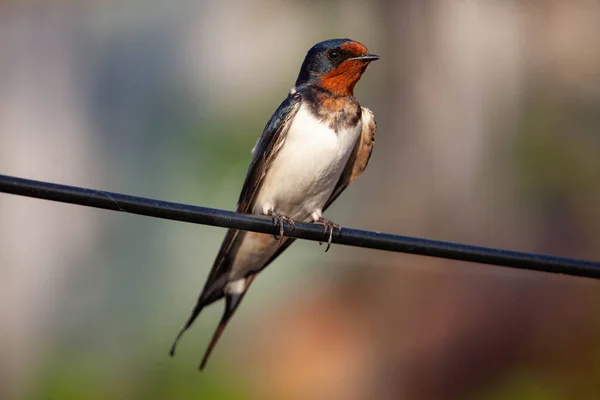 The beautiful Barn Swallow bird
Pic credits: depositphotos.com
Bird watchers are in for a treat as this area is home to many exotic and rare bird species like the Himalayan golden eagle, Rock Dove and Barn Swallow. There are many interesting activities that you can indulge in here, like bird watching, Shikara rides, fishing and sightseeing. 
Best Time to Visit Watlab
The best season to visit Watlab is the summer season. Clear weather facilitates bird-watching and fishing activities. On the other hand, winter is a time for snow and thrilling fun too!
Best way to Reach Watlab
By Air
The nearest airport is the Sheikh-ul-Alam airport in Srinagar at a distance of 65 km. it will take an hour and a half to travel from the airport to Watlab via cab.
By Rail
Jammu Tawi is the nearest railway station at a distance of 300 km. Civil-hired cabs can be taken for the journey from the station to Watlab which will take about 8 hours time.
By Road
Watlab can easily be reached by road from Jammu and Srinagar and the road connectivity, as well as the road conditions, are good.
2. Chatpal
When it comes to Kashmir, we've all heard the popular places people will urge you to go to, Sonmarg, Gulmarg, Srinagar, Pahalgam etc but has anyone ever told you about Chatpal? A lesser-known place, Chatpal is an offbeat destination for the evolved traveller. It is the perfect place to admire beauty sans the crowds and mad rush. Situated in the Anantnag district of Kashmir, Chatpal invites you with beautiful stretches of dense forests, green mountains, and shepherds grazing. There are no roads here which is a joyful sight, it is as offbeat as it can be!
The picturesque meadows in Chatpal
Pic credits: offbeatracks.com
This place will offer you the best dose of solitude and serenity and this is the reason it is an offbeat location that you must visit!
Experience solitude like nowhere else at Chatpal in Kashmir. Visit this offbeat destination with us!
Chatpal is ideal for some quiet family time or time with your loved ones. For those who are trekking enthusiasts, a short trek or long walk around Chatpal is the best in an idyllic setting away from the hustle-bustle of city chaos. There is no spot like Chatpal in the whole of holiday destinations in India. 
Best Time to Visit Chatpal
It is a well-known fact that every season has its own charm when you talk about Kashmir. However, Summer happens to be the best time to visit Chatpal as it has a lot to offer during this season. The temperature is superbly comfortable (15°C to 25°C). Gurgling clear streams, lush green forests and meadows, beautiful peaks and much more will make your heart melt with awe. Winters are extreme but snowfall and the blankets of white blissful snowscape make it worthwhile to enjoy the splendour of nature's bounty!
How to Reach Chatpal
By Air
The closest airport is the Sheikh-ul-Alam International Airport at Srinagar. From there, one can hire a taxi to travel the 90 km journey to Chatpal which is about a two-hour drive. 
By Rail
On the other hand, Jammu Tawi is the closest railway station at a distance of about 300 km and the cab journey from the station to Chatpal will take approximately 8 hours. 
By Road
And if you are travelling by road, you need to embark on the Anantnag-Chitergul road. From there, you can take a local shared jeep to go from Achabal to Chitergul. Then a special hire jeep will finally leave you at Chatpal. You can also hire a taxi for the entire journey. 
We can curate this very offbeat journey the Offbeat way! Let us know and be in for an enriching ride!
3. Bangus
Another one of the most unexplored destinations in Kashmir happens to be Bangus. The Bangus valley forms a part of the Kupwara district. 
Rich in exquisite varieties of flora and fauna, the Bangus valley has some quintessentially distinct experiences waiting for you! The wild and whimsical flower-strewn forests and enigmatic vistas give you a slice of heaven and refresh you in every possible way. 
Enchant your spirit here with frosty pine trees, and magnificent mountain ridges reflecting in blissful mountain streams of Douda Kul, Tilwan Kul and Roshan Kul.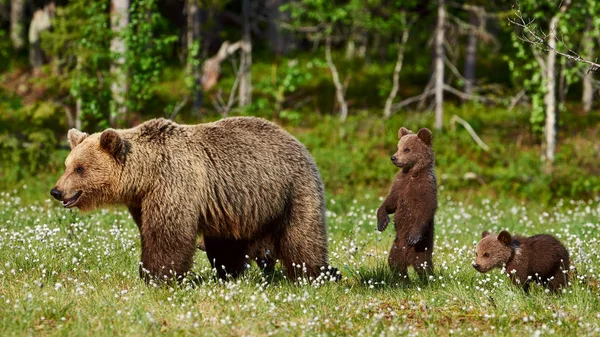 Brown Bear with her cubs
Pic credits: depositphotos.com
Of the many fauna species that are found here, the Brown Bear, antelope, mighty snow leopard and musk deer are the most prominent and rarely seen ones. Many migratory birds also pay a fleeting visit here like the pheasants, tragopan, monal pheasants, bush quail etc. 
Mysterious Caves of Bangus Valley
The streams that flow in this verdant valley are known to have soft waters. There are many strange tales making the rounds here of the Kala Roos Caves that are home to wall paintings of the Stone Age Era. 
It is also believed that the cave is a way to reach Russia. There may also be streams inside these caves that are still not completely navigable. 
Plan a day getaway to Bangus valley to enchant yourself with the most beautiful scenic vistas you'll ever lay eyes on!
The Bangus valley also happens to be the ideal place for hiking and nature photography and therefore, is of interest to many kinds of travellers. It is also one of the best places for honeymooning in Kashmir.
It may be noted that there is a need for advance permission from the district magistrate in Kupwara in case you wish to trek to the Bangus valley. 
Prior permission is also sought from the SP of Kishtwar. It is also to be noted that tourists are not allowed to stay overnight in the Bangus valley. 
4. Breng valley
With a fairytale-like landscape, the Breng Valley stands proud as a peacock and an offbeat place to be explored in Kashmir. The calm and charm of this place will seduce your senses like no other!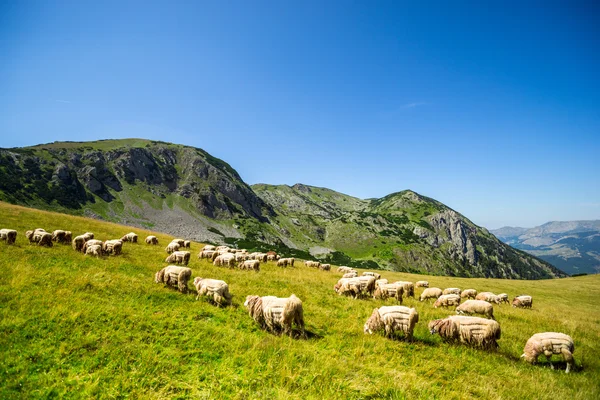 Sheep grazing in Breng valley
Pic credits: depositphotos.com
The mystical surroundings of freshwater springs, herbal jungles, snow-showered peaks, vast meadows, Rhododendrons, pretty pine forests and much more will make you wanna settle in this place. The Breng valley also has routes opening up for treks to Ladakh, Marwah-Wadwan, and Kishtwar which makes it a must-go destination for adventure enthusiasts. 
The Bringi river flows right from the Sinthan top, Margan top, Famber and Mawar glaciers and is a lifeline of the Breng valley. The valley happens to be the home of many attractions for tourists which still remain undiscovered, like Achabal, Fatan, Kokernag, Sinthan Top, Dandipura, Poshwan, Daksum, Bambpather, Margan Top, Mawer Nag, Chohhat Nag and many others. 
Enjoy snow in the summer, all year long at Sinthan Top! Visit many other places of interest in the Bangus valley with us!
5. Warwan Valley
Warwan valley has a hilly and rugged landscape typical of Kashmir and also the verdant parts of Kashmir which depict the true essence of the valley. When you start your journey on the path to this very beautiful valley, you come across some of Kashmir's most untouched and unspoiled locales to savour. One can truly feel the symphony of Mother Nature and enjoy a blissful time here at Warwan valley. At a distance of 150 km from the main Srinagar city, the valley is located at a 3-hour drive from the Anantnag district. 
The deep clear water flowing in the valley is fed from spectacular waterfalls, and the big Cedar trees add to the charm of thick wood forests. The gushing water of the Warwan river is sourced from the Kanital Glacier and lends the whole atmosphere a tranquil and blissful feel. The villages in the valley are untouched and give the visitors a picture-perfect setting away from maddening crowds, polluted air and other modern world woes.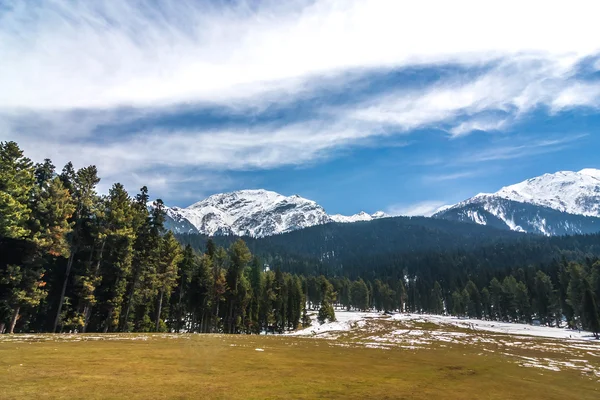 The landscape of Pahalgam valley is similar to Warwan valley
Pic credits: depositphotos.com
A paradise for trekking enthusiasts, there are many routes that start from the Warwan valley like Sheshnag in Pahalgam, Sukhnai-Kanital-Panikhar and Sukhnai- Chittergul- Aishmuqam. Exquisite vegetation and trees here make the views even more spectacular lending a pristine and perfect charm to woo the visitors. 
Experience nature at its very best with beautiful trekking trails to get your dose of adventure at the Warwan valley. 
How to Reach the Warwan Valley
You have to come here via road from Kokernag in South Kashmir and your journey will take roughly 3 hours. There are not many stay options here since the valley and the villages here are very quaint and remote. It is a better idea to head back to Kokernag. 
Best Time to Visit Warwan Valley
Owing to its altitude, the valley is not accessible all through the year as winter months see a lot of snowfall here. June to October, however, are the best time to visit Warwan valley. 
6. Tulail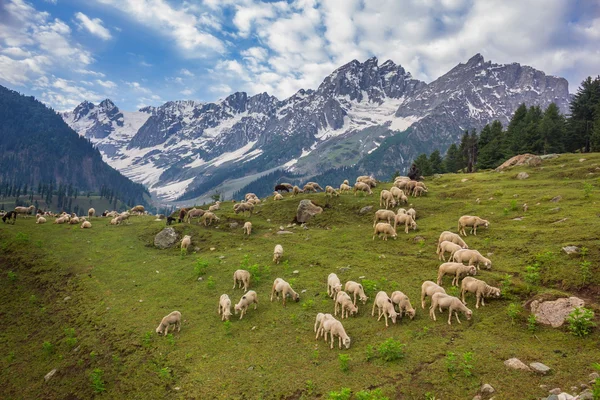 Sheep and goat grazing in the beautiful Tulail valley 
Pic credits: depositphotos.com
When you start your journey from Gurez to Tulail, you'll pass by the fabulous scenery of the Kishanganga river. There are a number of villages that you would cross on the way namely, Chakwali, Zargai, Barnai and Kashpat and then finally reach Purani Tulail village. 
Summertime sees beautiful and bountiful blooms all over the valley and your camera lens will never stop clicking as the views are amazingly picturesque. 
Clouds descend over the green mountains and flower fields making the whole scenery look out of the world! This area is also famous for trout fish. There are several reasons to be here!
Add Tulail- Kashmir's hidden gem to your Kashmir itinerary and you'll thank us for finding this rare gem!
There is a need for a permit to enter Tulail from Dawar Police Station. The village is situated at the LOC; therefore, a series of permissions are needed from the Indian Army Camps and SP of this area. 
How to Reach Tulail
The best option to reach Tulail is the Tulail Baramullah railway line. Alternatively, it is roughly 6-7 hours if you travel by road from Srinagar to Tulail. 
Best Time to Visit Tulail
The best time to visit Tulail is during the summer season. Weather is best at this time of the year to enjoy the scenery and lovely landscapes scattered all over this very versatile place. Winter, though shuts off Gurez as the Razdan pass is snowbound and there is no other way to access it. 
7. Gurez
The high-altitude village of Gurez is set at around 7800 ft ASL. It lies at a distance of about 123 km from Srinagar and 86 km from Bandipore. The snow-capped peaks surrounding the valley along with the Kishanganga river flowing through make for an elegant and exquisite setting. One of the most amazing places to visit in Kashmir, Gurez valley is home to exotic wildlife like the snow leopard and the brown bear. 
The serene and stunning Gurez valley
Pic credits: offbeatracks.com
Heavy snowfall in the winter makes this valley inaccessible in the months from November to May. The Razdan Pass is also completely covered in snow. However, the Kashmir tourism department does provide helicopter services in order to boost tourism in this valley. 
The lush Gurez grasslands
Pic credits: offbeatracks.com
It is not advisable to trek here as the place is situated very close to the border, however long nature walks, fishing in the Kishenganga river, watching beautiful potato and maize fields and lazing on the lovely green turf have a charm of their own. There is forest cover from the bottom of the valley right up to the peaks which make the whole scenery mesmerising to watch. Habba Khatoon Peak has a bewitching beauty, and that along with the surreal colours of the valley can only be seen to be believed. No words can ever do justice to the natural splendour that this place is. 
Best Time to Visit Gurez 
As mentioned above, the valley of Gurez is closed during the winter months owing to heavy snowfall. Therefore, the best time to visit Gurez is during the summer season. The weather is comfortable to enjoy the scenic vistas and engage in various activities like photography, wildlife watching etc. 
How to Reach Gurez
By Air
The Srinagar International Airport is the nearest one to reach Gurez. One can take a cab/govt hired vehicle from the airport to travel to Gurez. 
By Road
You can hire a cab or take the bus from Srinagar or Udhampur to reach Gurez. 
8. Karnah
If your heart's desire is to go to a place that is surreal, nature's akin beauty, marvellous majesties and much more, then Karnah is your go-to place. The comfortable climate, nature's bountiful beauty and some spectacular views await you here. There are many places which act as attractions to those who wish to be engulfed by the beauty and splendour that is our mother nature. 
Beautiful landscape of Karnah valley in Kashmir
Pic credits: offbeatracks.com
Karnah has a lot to offer, whether it is sightseeing with family and friends or a quiet getaway for a honeymoon couple or just a relaxed holiday with your friends. Adventure junkies, this is the call for you! Many tourist sites offer thrilling adventure activities and sports that you can participate in. Without a doubt, Karnah is one of the best places for a honeymoon too!
Karnah falls in the Kupwara district of Kashmir. The small, lovely valley is adept with beautiful dense green meadows, and inviting mountain peaks. There are many quaint traditional villages that make this place even more charming and add to its appeal. Many items from the past have been discovered during excavation at some sites here like statues, weapons, utensils etc in the palaces and forts.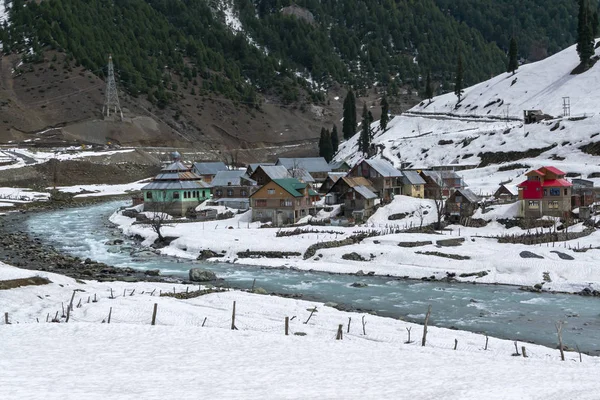 Karnah blanketed by snow in the winter
Pic credits: depositphotos.com
The snow-capped peaks of the Qazi Nag and Nanga Parvat are amazing additions to the stupendous beauty of Karnah. There are also a lot of adventure activities like rock climbing, reli skiing, snow skiing etc. Camping is also best to enjoy in the lush green meadows and picturesque landscapes. 
Best Time to Visit Karnah
The Summer season is the best time to visit Karnah valley to make the best of the blissful sceneries, lofty mountain peaks, and serene forests. Winters too, are a good time to visit Karnah but the only catch is that one has to be ready to bear the cold weather with frequent snowfall. 
How to Reach Karnah
The Karnah valley is situated at a distance of 86 km from Kishtwar town and 78 km from Kupwara. You have to cross the very scenic Sadhna Pass that lies over Shamsbari Range. The nearest airport is at Srinagar and one can hire a cab easily to reach Kupwara and then further to Karnah valley.
9. Daksum
Another notably unexplored place in Kashmir and surely pretty offbeat too is Daksum. Perched at around 8000 ft ASL, Daksum lies 40 km from Anantnag. 
It is known as a trekker's paradise with meandering streams, lovely coniferous forests, and verdant mesmerising meadows, all set in the rushing and gushing sounds of the Bringhi River.
Thick snow in the winter in Daksum
Pic credits: offbeatracks.com
There is something for every kind of traveller here at Daksum- for the artists, the adventure lovers, family and friend groups and also romantic couples. 
Every few steps that you walk in Daksum is a revelation of the exquisite beauty this place boasts of. You have to visit this place to really know the colour contrast and the vibrant and unbelievable canvas that has been painted by the Creator here.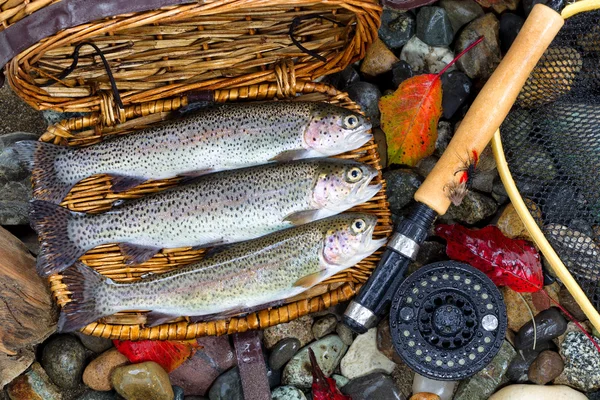 Trout fishing in Daksum
Pic credits: depositphotos.com
Camping and trekking are best enjoyed here. All the paths that lead from here are decked with the stupendous beauty of nature. The views are breathtaking and the whole place just invites you with open arms and all you have to do is fall right in the lap of nature. 
Enjoy trekking, trout fishing and camping at Daksum for a thrilling experience in the most beautiful setting of Kashmir. 
Bhringi river has the best variety of trout fish in the region. Fishing is another activity that is on offer for tourists with just a small permission from the J&K forest department. 
Best Time to Visit Daksum
Like most of Kashmir, the Summer season is the best time to visit the Daksum valley. There are umpteen activities that one can indulge in this weather like camping, fishing, trekking etc. On the other hand, the winter season has the sheer wonder of snow! The season starts in November and goes on till February. 
Monsoon, though a shoulder season, gives the rare chance to witness the might of the meandering Bhringi River. It is surely a good idea to be offbeat, isn't it?
10. Bhaderwah
Lesser known Kashmir is what we're talking about in this blog and another one to add to the list and comparatively unheard of is a place called Bhaderwah. Bhaderwah lies at the foothills of the Himalayas in the Doda district of Kashmir.
Bhaderwah- hidden gem 
Pic credits: depositphotos.com
It is in total contrast to the hyped tourist destinations in Kashmir. Glistening waters, rich flora and fauna, beautiful green grasslands, and rocky mountains capped with snow, make for the charm and calm of Bhaderwah. It is also known as 'Nagon Ki Bhoomi' since it is home to varied species of snakes. 
Spirituality is best experienced at the Nagraj Vasuki Temple which is carved out of a single stone. The adventurous and spirited lot can also try their hand at activities like skiing, paragliding, mountaineering, rafting, rock climbing and even angling! Adventure guys, you've got a lot to choose from! 
Have the best adrenaline rush with amazing adventure activities at Bhaderwah! Let us take care of all your bucket list entries!
For paragliding, the Seoj Meadow here is best suited. It is also a haven for nature lovers as there is a tranquil setting here. The air and feel are so serene that you can spend hours at this place, just feeling close to nature. Camping is also possible at the Jai Valley of Bhaderwah. The calm and quiet setting and the lovely morning hues make it all worthwhile.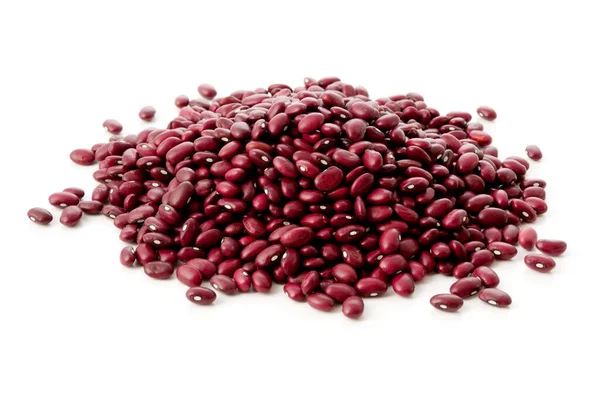 Rajma of Bhaderwah- authentic taste and flavour
Pic credits: depositphotos.com
The kidney beans or Rajma of Bhaderwah are very famous and are exported all over the world. They have an authentic flavour and colour and are the main staple of the local people of Jammu and Kashmir. 
Best Time to Visit Bhaderwah 
We would say the winter season is best suited to visit Bhaderwah since there are a number of opportunities for sightseeing. 
How to Reach Bhaderwah
By Air
Jammu Airport would be the nearest Airport to reach Bhaderwah. From the airport, one can take a cab or a bus to reach Bhaderwah. 
By Rail
The nearest railway station to Bhaderwah is Jammu Tawi. From Jammu, Bhaderwah is at a distance of 200 km by road. 
By Road
The road journey from Jammu to Bhaderwah will take about 6-7 hours and about 5-6 hours from Udhampur to Bhaderwah.
Offbeat is what we stand for, and offbeat is what we promise you, whether it is the experience, the locales, the activities or even the food! These are the lesser-known and offbeat places of Kashmir. It goes without saying that the experience of visiting any of these places or even all of these destinations will be unparalleled and unique in every way. Let us show you Kashmir, the Offbeat way! Come, let's travel together for a trip that is both offbeat and outstanding! See you in Kashmir soon!